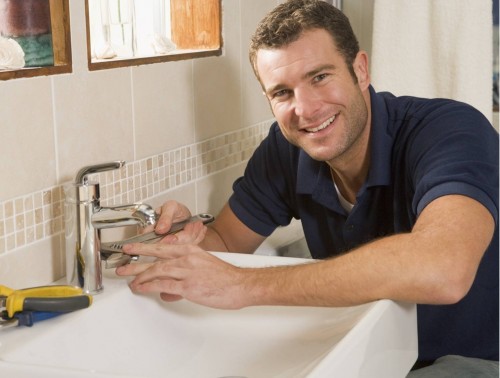 You may think that home faucet repair and faucet installation is an easy job. Many homeowners choose to save a little money by attempting to complete these jobs on their own without the help of a plumbing service in Glendale, CA. Unfortunately, faucet repair and installation projects can quickly become major hassles for homeowners that do not have professional experience. At Glendale Expert Plumbing and Rooter, we connect homeowners with qualified plumbing contractors to help with bathroom faucet replacement, kitchen faucet installation, and other plumbing concerns such as garbage disposal repair, water valve shut-off, laundry room plumbing problems, and outdoor faucet concerns.
We Repair All Faucet Types
One of the reasons that homeowners run into problems when trying to make a replacement to their bathtub, shower, or bathroom and kitchen sinks is that they don't have the proper knowledge to make the repairs. Not all faucets are constructed in the same manner. Faucets such as cartridge, disk, and ball can be tricky to repair and require the expertise of trained, knowledgeable plumbers.
Don't risk damaging a brand new, expensive faucet because you do not have the knowledge or proper tools to make the repair. Instead, give us a call and let us put you in touch with an industry expert who will provide you with an estimate for repair and installation costs.
We'll help you decide if it is in your best interest to repair the faucet to your kitchen or bathroom sink, or if it is better to replace the fixture. You can count on our plumbers to provide you with their honest, professional opinions, and help you solve your faucet problems in an affordable manner.
When you need top rated faucet repair, replacement, and installation services in Glendale, California, we are always a phone call away.