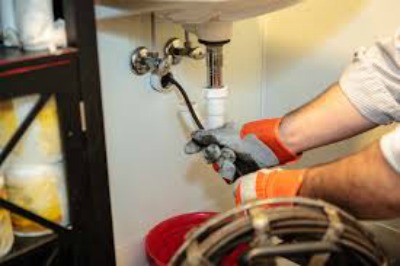 When your business or home demands drain cleaning or sewer line repair, you require dependable and practiced service to make sure the job is done correctly the first time. Glendale Expert Plumbing and Rooter is prepared to deliver unsurpassed drain cleaning and sewer line services around the clock, 24/7. All of our plumbing experts are instructed in the newest plumbing technologies, enabling us to get to the origin of the trouble without creating any additional stress or worry for our customers.
Residential and Commercial Sewer Line Repair in Glendale
Messing with a congested sewer line is not fun, especially if it is left in the hands of an incompetent plumber. Mending a sewer line requires precise skill and in-depth knowledge of sewer systems. The plumbing experts hired by Glendale Expert Plumbing and Rooter have the expertise and years of practice to help you confront the harshest sewer line repairs. We offer advanced repair methods such as trenchless sewer repair and water/hydro jetting. Both of these procedures help clear obstructions and fix broken pipes or other issues that may have caused the problem with your sewer in the first place.
As your leading plumbing company in Glendale, we offer sewer line repair services for a variety of individuals, including:
Real Estate
Property Management
Commercial
Residential
Colleges & Schools
Restaurants
Hospitals
Housing Developments
Glendale Plumbing Specialists Are Drain Cleaning Whizzes
Stopped drains are not uncommon, but they shouldn't be disregarded. Often, a clogged drain is more than an annoyance. In actuality, a clogged drain can actually signal a greater problem and trigger a plumbing emergency. In many instances, treating a clog with a chemical drain cleaner can exasperate the problem.  To evade damaging your drains and other components of your plumbing system, you need the knowledge of a skilled, trustworthy, and talented plumbing company in Glendale. Our plumbing specialists at Glendale Expert Plumbing and Rooter are licensed, bonded, and insured. They understand that drainage problems can be annoying and problematic to remedy. This is why we have made it our mission to only hire the best plumbers in the industry to help our residential and commercial customers deal with drainage issues.
We have helped our customers with the following services:
Drain Cleaning
Bathroom Plumbing Repairs
Pipe Repair
Plumbing Drain Cleaning
Plumbing Installation
Our expert plumbers are here for you any time of the day. Call us first for the premium service you deserve!